Why Healing from PTSD Is so Terribly Hard and What You Can Do About It
Healing from PTSD can be terribly hard.
Continuously overwhelming emotions that give rise to a PTSD condition have a specific set of binding factors present that ties emotion to the story of what happened to you.
These binding factors are guilt, blame, shame, self-reproach, embarrassment, pride, regret, self-righteousness, and self-pity. It is these that tie up core-emotions of anger, sadness, and fear. Are it are those thought patterns and these emotions that keep regurgitating the hyper and hypo-activities of mind and body.
Healing PTSD: The Way Out is the Way in
It is these binding factors that make it so hard to move out of a traumatic state. These binding factors as a buffer to deal with feeling overwhelmed and at the same time keep the whole wheel of suffering ongoing. They are the lube that oils the wheel, for better and for worse.
If you look closely at your thought patterns, then these are the intermediate, the glue, between your thoughts, which go over an event, place, person or circumstance and your emotions which will be some form of anger, fear or sadness.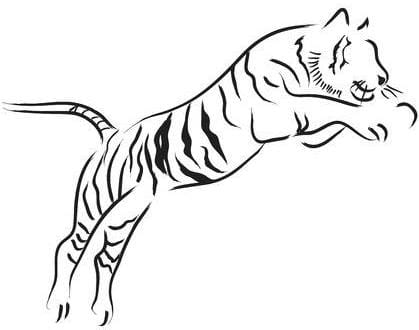 Do you have PTSD or Complex PTSD and struggle with hypervigilance, anxiety, or depression? Would you want to have more resilience, so you can live a normal life without feeling further overwhelmed? Let's get started right here →
Self-righteousness and pride being the toughest ones to work through because of their tendency towards self-indulgence and disconnection from others. Though all of these are tough to sit with in their own right.
How Does it Look from the Inside Out
Let us look at healing PTSD and put that in perspective through some examples:
Gautam's parents split up when he was young. His parents were forever fighting with each other and he didn't get the attention he needed as a child. As an adult, he has periodic outbursts of anger that get projected onto anything and anybody through his impulsive wish to blame.
Suzanna was molested as a child by a family member. She has never really talked about it. She knows what happened was wrong, but her shame prevents her from addressing her deep anger and fear of fully acknowledging what happened to her.
Jim was drafted for several duties and has seen buddies die on the field. He is cropped up with the injustice, hyper-stress, and helplessness of it but pride (you weren't there; you don't know what it is that I went through) ties up his anger and prevents him from seeking help.
These are straightforward examples of already great inner complexity. It gets more complicated after having been subjected to long-term abuse, neglect; incidents in childhood that were severe issues over several different periods and different in nature.
Working towards PTSD Healing and Resolution through Negation
My point is that there is always a binding factor present within each Post-Traumatic Stress condition and it has to be negated through awareness without feeding it with more energy; this is what prevents you from being continuously stuck in hyper and hypo-activation.
Negation is being aware first of all of what is occurring. Secondly, it is then feeling into the movement underlying the thought process that stimulates your personal story, the emotions within it and its binding factors.
It is body-sensation that helps you to observe non-dualistically, and that aids in discouraging further build up and repetition, and thus PTSD healing. It is the refusal of engagement with blame, guilt, self-reproach, shame, etc. that shifts awareness to the core emotions, and when the capacity grows to hold that, it can then be processed.