Resolving Trauma and PTSD
Dedicated to Resolving Trauma and PTSD through online one-to-one sessions, unique, insightful eBooks based on client-therapist interactions, trauma care audio guided meditations and online courses. Providing valuable quality tools to profound process awakening.
One-to-one Resolving Trauma and PTSD online counseling sessions are based on a somatic psycho-therapeutic approach, using audio and video. The services and products offered can be accessed worldwide.
Why We Need to Address Trauma
Trauma is pervasive in our current society. It is also severely stigmatized and marginalized; as if we don't want to look at it and be confronted with it. It is the silent epidemic running havoc in our lives and affecting our health on all levels; mentally, emotionally and physically.
We seem to want to recognize trauma, and only to some degree, for those who have gone to war or are in high-risk professions but the bulk of occurring trauma happens much closer to us. What runs rampant and are much more common traumas are:
CHILDHOOD TRAUMA, ABUSE, AND NEGLECT (not being wanted, incessant comparing, verbal, psychological abuse and bullying, divorcing parents, growing up with alcoholic or depressed parents)
SEXUAL ABUSE (nearly 1 in 5 women in the US)
DOMESTIC VIOLENCE AND ABUSE (both in childhood and adulthood)
LOSS AND ABANDONMENT(death of son, daughter, brother, sister, dad or mom)
POST-TRAUMATIC STRESS AFTER SURGERY OR LIFE-THREATENING DISEASE
POST-TRAUMATIC STRESS AFTER ACCIDENTS (especially car accidents)
We want to give you the tools to rebound after trauma and lead fulfilling lives. Post-Traumatic Stress doesn't have to be a life sentence; it can be resolved!
Recent Posts
3 Ways of Working Through Complex Trauma and PTSD
-
Often, it is very difficult to distinguish that your trigger and the emotional responses that come with it relate to your experienced trauma of the past, as your brain projects the danger almost perfectly onto the situation or person(s) at hand in the present.
The Struggle of PTSD and How to Lessen the Conflict
-
The mindset of trying to overcome or get rid of your Post-Traumatic Stress symptoms is pervasive but is part of a dissociation response.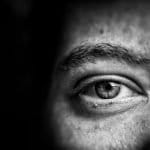 The Repercussions of Severe Child Neglect
-
Child neglect and abuse often go hand in hand. What makes severe child neglect stand out, though, is that it hijacks the development of your identity and sense of self.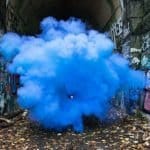 Self-Worth, Self-Esteem, and the Quest for Love
-
When as a child or as an adult you suffer constant and relentless abuse by being put down and belittled, that can be very disheartening.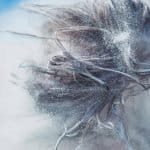 Can You Get Rid of PTSD?
-
The mindset of trying to overcome or get rid of your Post-Traumatic Stress symptoms is pervasive, but is part of a dissociation response.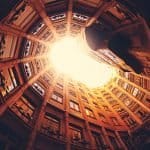 PTSD, CPTSD, Complex Trauma and Negotiating Dissociation
-
Dissociation is a safety mechanism which helps you to survive when fight, flight, or pleasing aren't possible anymore.
DEALING WITH DEPRESSION SUCCESSFULLY

Insightfull FREE eCourse Exploring Trauma, Depression, and Dissociation