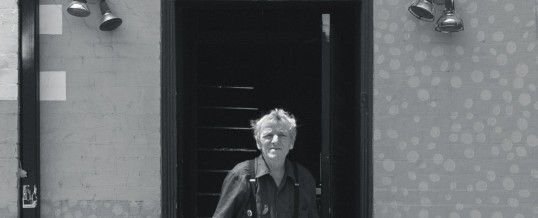 Post-Traumatic Stress and Dealing with its Emotional Charge
There is no easy way or shortcut to heal from PTSD, CPTSD or Childhood Trauma. It's tough work that might have repeated stages of breakdowns and breakthroughs.
The persistence of Post-Trauma symptoms is comprised of various variables.
Some of these are:
The duration of and which age you went through a traumatic incident or period.
In which emotional state you went into the traumatic event or period.
The support you received during and after the traumatic episode or incident.
Childhood Abuse Early Life Trauma and its Consequences
Trauma as a result of childhood abuse and neglect deranges healthy nervous system build up and sets in motion adaptive survival patterns that have profound implications on ones character, relationships and overall functioning.
Coping Mechanisms become more Complex when a Traumatic Environment Persists
If an environment continuous to be traumatic, as often is the case in childhood abuse and neglect, the developed survival patterns become deeply edged into ones behavior and become second nature. Hence the difficulty to move out of it.
What Happens just Before a Traumatic Incidence or Period remains with you Afterwards
You might remember the series M*A*S*H, a comedy of the 70's and 80's. In one of these the surgeons explain about soldiers who go into surgery and anesthetics just coming from the battlefield with a high adrenaline charge.
When they come by after their anesthetics they come out of it with that same adrenaline rush in their system still.
And this happens with all trauma. If you go into it with a particular strong emotion, then that emotion gets tied up within the body and nervous system compounding the situation even more and resulting in longer lasting implications.
How Support for PTSD Treatment can Make the Difference
Another difficulty that creates persistence of your Post-Trauma symptoms is the lack of support and understanding of your reactions from those around you. And this can become part of a vicious cycle.
The less you feel understood and supported the more you withdraw, isolate or get upset creating further division between you and others.
Where to go from Here to Heal PTSD and CPTSD
When you consider the above, relate it to your particular story and are able to connect the dots as to the 'why' and 'how' – that already gives you a head start.
It tells you it is important to create a support structure to help you to rebound from Post-Traumatic Stress.
That it is vital to consider the length and the age in which you went through neglect, abuse or incidental trauma and why your symptoms are as they are. Helping you to take away guilt, blame and/or self-reproach and paves the road to move forward.
And to consider your state(s) of mind when you went into persistent traumatic situations, or even incidences like surgery or car and falling accidents. Knowing these gives you a better overview of the complexity of your symptoms and emotional states.
How is your support or lack of support while dealing with post-trauma? Leave your comments below.