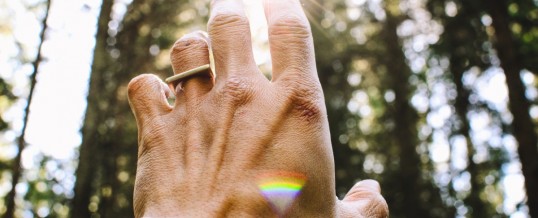 Developmental Attachment Trauma
The field of trauma is quite vast. When we think of trauma, we most likely identify with traumatic incidents or prolonged child abuse and neglect. We do not consider developmental attachment trauma bonds and how they impact and attract further traumatic experiences and partners in life.
We attract our partners based on character traits of our father or mother. We either end up with a partner who has similar character traits to our parents, or exact opposite ones; most of it happens unconsciously.
We reenact deeply ingrained patterns through a set of reactions, and when we find ourselves struggling with similar situations as adults, we ask ourselves, "How the hell did I end up here again?".
Developmental Attachment Trauma Bonds
To explain it very simply: we basically have three "faulty" attachment bonds and they really shape the fundamentals of our character:
One is where a parent is overbearing and controlling, leaving you no space to develop your own identity; the second occurs when you are left to your own devices with lack of support even to the point of neglect; and the last one fits between two states where you might find yourself being yelled at or "frozen" out by a parent on the one hand, and the next moment being showered with regrets and confessions of love.
All three attachment bonds are subject to various degrees of intensity, that define the level of developmental attachment trauma that might be affecting your life.
Finding One's Way Out of Developmental Attachment Trauma
It can take time to begin realizing that you are not attracting the right people in your life and how this relates to your specific attachment bond, and it takes some effort to work through it and start to get the right people and partner to begin taking notice.
When when you do all this, however, it all begins to fall into place, and attracting the right people into your space becomes easier and fun. It creates synergies!
As always, you will have to work at it and work diligently and now is as good a time as any to start!