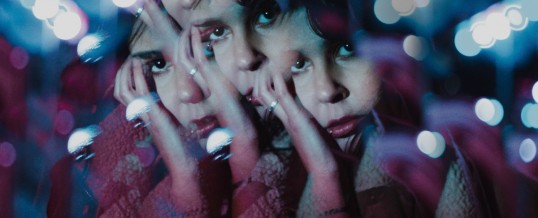 Complex Post-Traumatic Stress Disorder (CPTSD)
There is no such thing as a straightforward trauma. Each and every one of them has its own complexity. Going through a car-accident seems simple to analyze but the nervous system's responses are extremely rapid and complex.
On top of that your responses are very depended on what you have gone through previously; meaning, that you can go through a severe car-accident and rebound fairly well. Or you can you go through a similar car-accident and be absolutely destroyed afterwards, because you have a history of abuse or traumatic episodes already, and they further the impact on you, over the car-accident, leading you into complex Post-Traumatic Stress Disorder.
Complex Trauma and its Relationship to Childhood Trauma
Most complex trauma is constituted of and through repeated exposure to traumatic events or episodes and often relates to childhood experiences. In other terminology this kind of trauma is also referred to as development trauma or developmental trauma disorder, depending on the degree of impact and suffering.
Trauma has a certain set of defined reflexes, in terms of the nervous system and psychological responses. There is a sense of helplessness and loss of control which is infused with a core emotion of anger, sadness or fear; and from there on the surplus unrestrained energy further dissociates into a coping emotion and coping mechanisms.
When we talk of multiple episodes and traumatic incidents, as in CPTSD, then you also get a variety of set survival reflexes imprinted into your nervous system and psyche.
How it can go from Bad to Worse: CPTSD
Let me highlight this with an example:
Karuna is an unplanned, unwanted child by both parents. Her father is never there for her, and her mother is nagging and overbearing. Karuna has learned that it is best to passively hold still and keep quiet. Her overwhelming core emotions are deep sadness at not being noticed, loved, nourished or wanted, and her coping emotion which is fear of openly speaking up and being openly vulnerable. With this pattern set in her psyche, she enters adolescence. She gets into a situation where she is with a man and although she doesn't consent to having sex with him emotionally, she is unable to speak out and stop him, and the experience turns out to be very upsetting for her. This experience really topples her delicate emotional balance which develops into full blown Complex Post-Traumatic Stress Disorder with severe symptoms of depression, dissociation, hyper-vigilance and so on.
The Complexity of Multiple Trauma
Working with CPTSD you have to be aware that there are multiple traumatic incidents or episodes at play and as a therapist you have to be able to differentiate between what connects with what as the different feelings, emotions and periods will often associate with one another making treatment of Complex Trauma more arduous to untangle.
You can certainly work through complex post-traumatic disorder and trauma. It is hard work and won't be easy; but the pay-offs are more than worth it, if you want to get your life back!