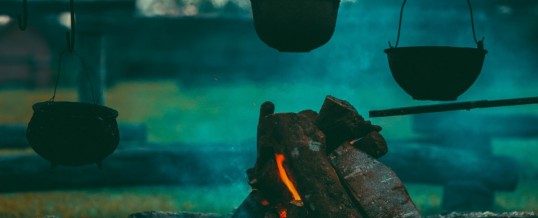 Complex Trauma and PTSD Symptoms and Conditions
Complex PTSD and PTSD symptoms will become apparent mentally, emotionally and physically. Whichever way it enters the body or mind, all aspects of the human being's psyche are involved.
Unreleased traumatic stress disrupts the nervous system and emotional balance of the person. It puts the nervous system on high alert which is accompanied by a whole list of inhibited tendencies which manifest as: anxiety, panic, hyper-activity and vigilance, inability to relax, emotional flooding, sleeplessness, rage and hostility.
Once the energy is negatively discharged through the symptoms mentioned above, the nervous system often spirals into a depressed state accompanied by the following emotions: lethargy, deadness, disconnection, exhaustion, complex syndromes, depression.
The sooner we seek help after a traumatizing event, the better it will be. If we live with the affects of trauma for too long we tend to develop coping habits and survival strategies to help regulate the high energy arousal of the nervous system. These coping, proxy habits can often as not, develop as soft options, into focal points and serious problems in their own right. When I say coping habits, think of substance abuse and addictions like: excessive medication, drugs, food, drink, sex/porn, gambling and/or shopping.
The emotional charge of trauma linked to a coping habit reinforces an unhealthy, cyclic, revolving door of intense build up and release of energy in the nervous system.
An overview of Complex PTSD and PTSD Symptoms:
avoidance behavior
flash-backs and nightmares
chronic pains
panic
emotional flooding
lethargy
exhaustion
denial
severe somatic reactions
dissociative identities
hysterical seizures
self-righteous behavior
re-enactment
amnesia of the event
emotional instability
hyper-activity and vigilance
sleeplessness
emotional deadness/numbness
complex syndromes
depersonalization
promiscuity
suicidal
disconnection
anger
substance abuse
addictions
social isolation behavior
anxiety
inability to relax
rage and hostility
depression
projection into blame and guilt
self-hatred
self-mutilation
sexual dysfunction
self-sabotage
Possible psychological conditions ensuing from Post-Traumatic Stress Disorder:
depression
borderline personality disorder
suicide
bipolar disorder
manic depression
schizophrenia
anxiety disorder
eating disorder
adhd
burnout
self-enclosed
sleep disorders
antisocial
bulimia nervosa
guilt
grief
insomnia
mental illness
sadness
phobia
multiple personalities
bereavement
hypertension
helplessness
personality disorders
post-surgery syndrome
dissociative disorders
psychosis
dependent
obsessive compulsive
anger
paranoid
avoidance behavior
Possible physical conditions ensuing from Post-Traumatic Stress Disorder:
anorexia
migraine headache
multiple sclerosis
chronic fatigue syndrome
chest pain
lower back pain
shoulder pain
scoliosis
auto-immune disease
fibromyalgia
chronic pain
cardiovascular disease
cystic fibrosis
cancer
heartburn
heart attack
acidity
neck pain
high blood pressure
inflammation
irritable bowel syndrome
joint pain
osteoarthritis
overweight
hysterectomy
indigestion
liver dysfunction