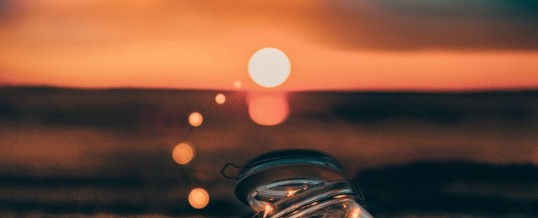 Setting the Intention to Heal
Every journey starts with a first step, and in the case of resolving Trauma and PTSD, it means setting an intention to heal. I regularly get contacted by people who are ready to take that first step, but when I offer them concrete ways to start their healing process, they realize they aren't ready. I fully understand this.
When you start working with a therapist, it makes what you suffer from very real and very acute. Thoughts of what has happened to you, consciously or unconsciously, might start to flood in and fears of being re-traumatized, because of making yourself vulnerable, might surface. However, you also know that being with your own thoughts, your emotional roller coaster reactions, and your attempts to solve it all on your own have failed you, even though you've been trying in earnest.
The Apparent Duality of Wanting to Heal but Not wanting to Embrace the Wound
You now find yourself in a very difficult position; you can't stay where you are because it is killing you (for some, slowly, and for others more quickly, depending on the acuteness of your Post-Traumatic Stress), but to move forward and set the intention to heal is incredibly dangerous, even though it really is your only choice!
I know exactly how this feels because I have been there myself. There was a time in my life when I was into substance use, I was depressed, and I was bottled up with anger and suffering from a lack of self-worth.
I was at a crossroad: Either continue with my lifestyle, or set an intention to heal and break away from the past. My breaking point came at 19. I assure you it wasn't easy, and my road to recovery has been a long one.
Putting Things in the Balance
My message for you is that there comes a point in time when you have to walk up to that crossroad and ask yourself: Do I want to keep going around and around in this washing machine of emotions and thoughts? Or do I set an intention to heal and face my demons, my vulnerability, my fears, my anger, my loneliness, and my sorrow?