There is a time for studying and there is a time for action. This page is meant to introduce you to the next step of healing.
Action!
Preparation is certainly healthy. It is good to know, to understand and to read or listen about what you suffer from. It is also important to choose the right information.
Information that Doesn't Burden Further but Gives You a Healthy Perspective
You know that post-traumatic stress isn't something people like to talk about. Hell, it probably isn't something you like to talk about and mostly because you would feel misunderstood.
Trauma and its post symptoms is heavily stigmatized in our current society and this shows in how inept most approaches are and in the allocated resources from the regular system (POOR!).
You certainly aren't looking for another diagnoses added to your list of worries. And it is not about getting pity or advice from others. You have had plenty of that already and it doesn't help or can make things worse!

For Starters you Would Want to be Heard and Listened to
Now real help that makes your recovery process move in the right direction needs a few more ingredients then just that.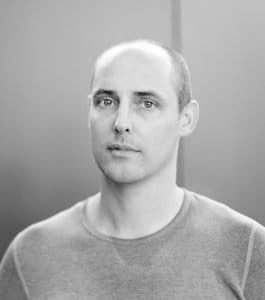 Hi, my name is Roland Bal and I have been working now with people for the last 16 years and through it I have learned a thing or two. For many years I have been focused on addressing physical chronic pain symptoms and I can say I was good at it.
Though through practice I noticed that releasing a physical tension would relieve but not necessarily resolve. Pains would come back after some time or simply shift to another place of the body.
And I started wondering why? Was I doing something wrong? Is there something I am missing? And that's when I started to see and actually feel the relationship between what we 'hold' in our bodies and unresolved emotional patterns.
Starting from this foundation, working with the body, has given me an advantage to actually feel how and where emotion gets stored in the body. It is not just theoretical knowledge, it's first hand experience. And this gives me an edge.
You see most practitioners are either trained in working with the body or working with psychology. Nowadays, fortunately, body and mind work are starting to get more integrated but still often one part dominates and the other is somewhat included.
I have Integrated Both into a Proper Body-Oriented Psycho-therapeutic Solution..
Knowing that addressing past emotional residue through a somatic (body) approach as well as a cognitive understanding is necessary to really tackle the complexity of any kind of trauma you might have gone through.
These 5 Key Elements Need to be Integrated to Create Results! 
(click on each #. to read more)