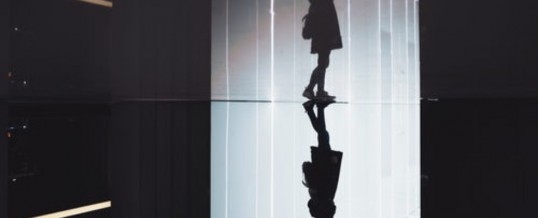 The Long Term Impacts of Childhood Trauma
The variety of adversities in life that we can go through is stupendous. What appears to have the deepest impact imprinted on us seems almost invariably to be trauma experienced in childhood.
Childhood trauma in itself can vary greatly depending on the intensity, duration, and support or lack of support when we go through neglect, abuse, misattunement and relational/attachment trauma.
How Trauma Involves the Nervous System
What makes childhood trauma so pervasive is that it affects the developing nervous system and sense of self at such a primary level. Children are vulnerable because they are dependent for their survival on the emotional and physical support of adults.
When that sense of trust and vulnerability has been dishonored, it can possibly create very deep and consistent patterns of withdrawal, distrust, hyperactivity, shut down and depression; you name it.
It is as if the foundations haven't been laid correctly and the rest of life's experiences are stacked on top of it and this is certainly crystal clear from the natural, very revealing perspective of the nervous system.
The developing brain successively grows through different developmental stages. From the more primal-survival impulses (i.e. limbic system and brainstem) that, among others, regulates fight, flight, freeze, breathing and swallowing into the greater complexity of dealing with emotions and relationships to self and others (thalamus or mid-brain). And finally, as the icing and cherry on the cake, the neo- and pre-frontal cortex where language, anticipation, communication, and imagination are organized, harmonized and become focused.
This is a rough roadmap, of course, but you get the gist. When no safe security has been established from an early age, too much of our energy becomes invested in our very early, more primal brain structures; fight, flight and freeze for example, and we become deficient in other areas like communication, relating to self and others, and possibly, even motor-coordination.
Neuro-Plasticity and Recovering from Childhood Trauma
Not all is lost, however. Our brains and nervous system, thank goodness, have a fair bit of neuro-plasticity. This, in other words, means that we can have experiences that are corrective, that can re-wire our nervous system, which in turn changes how we relate to ourselves and others.
A lot of this work will consist in re-establishing healthy boundaries by working with anger and changing the pattern of our experiences and perspectives to do with trust and vulnerability. And your best advice would be to work with an experienced therapist who can guide you through all of this with the appropriate, necessary sensibilities.
Did this article resonate with you? Leave your thoughts and comments here below.